Your Second Visit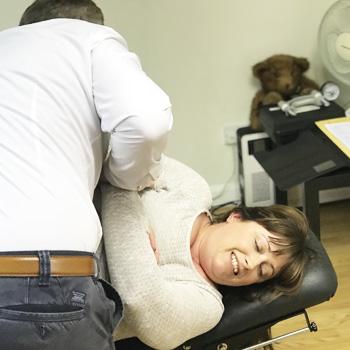 At your report of findings, we explain what we found and how we may be able to help you. Dr McElroy (Doctor of Chiropractic) will go through the results of the examination and the scans, taking 15-20 minutes. Once you have given your go ahead, you will receive your first set of adjustments.
Our two-visit approach accomplishes several things:
Reduces the length of your first visit
Gives us time to correlate our findings
Avoids overloading you with too much information
Care Specifically Designed For You
In our office we see babies from only a few days old to people in their nineties, as well as everyone in between. The care you get is specifically designed for you. We may see thousands of people with the same or similar health challenges as yourself, but the care you receive is always unique to you.
Are you a good candidate for today's chiropractic care? Find out!
CONTACT US »


Second Visit | 028 4483 9560